Ms. Nguyen Le Hang, from Vietnam Cleaner Production Centre (VNCPC) – Control Operator of the Green Credit Trust (GCTF), spoke with Vietnam Economic Times (VET) about green credit growth in Vietnam and its future development.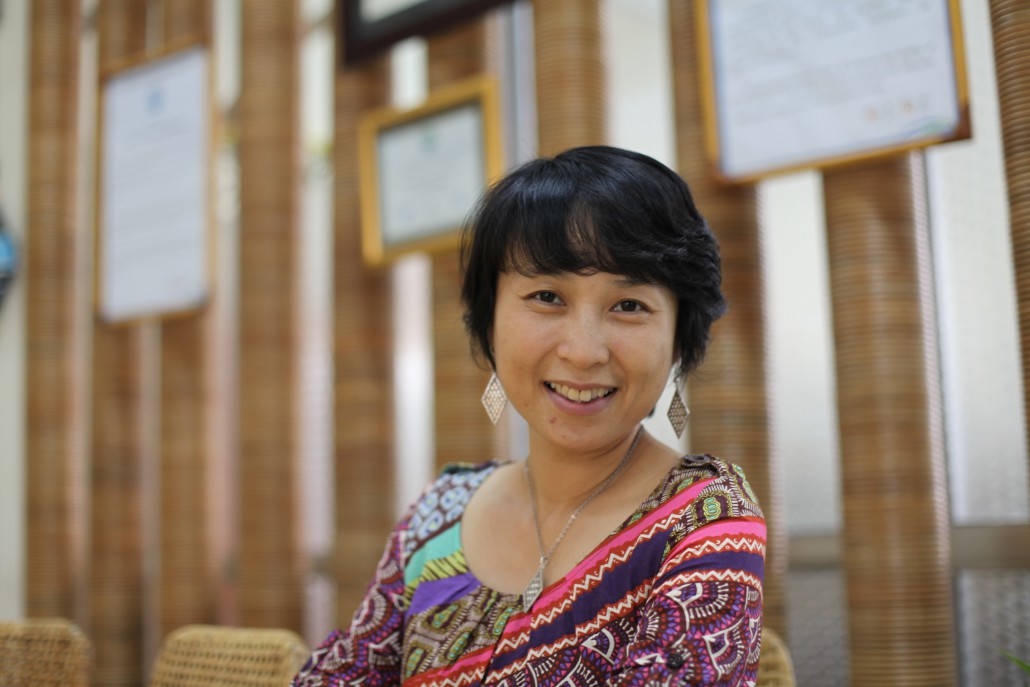 How would you evaluate the development of green growth in Vietnam in terms of policies and potential difficulties?
Green credit is a policy of the banking and finance sector to support investment activities that have a positive impact on environmental quality. Therefore, green credit provides society with a range of benefits, in growth, economic development, improving people's living standards, and protecting the environment.
Green credit issues have been given due regard by many countries around the world for a number of years. Such products from banks are often directed at projects in energy savings, renewable energy and clean technology. Priority areas have depended on the credit policies of each country.
How is the green credit model being developed in Vietnam? What are the criteria for a project to receive support from GCTF?
The responsibility of the banking sector is to play an important role in funding for enterprises. Banks will therefore have certain requirements for projects seeking loan capital. Project must ensure the implementation of environmental regulations and social security. Support from banks aims to encourage enterprises to orient their activities towards cleaner and safer production. However, until Directive No. 03 on promoting green credit growth and environmental and social risk management in the granting of credit is launched, most domestic banks are not overly concerned about environmental protection criteria when making lending decisions.
There are several international organizations operating in Vietnam, such as the World Bank, the Asian Development Bank (ADB), and the International Finance Corporation (IFC), which have set environmental standards to which partners seeking loans should follow.
To select projects receiving financing under the green credit lines of the GCTF, there are criteria relating to size, type of business line, type of project, and environmental indicators. Enterprises need to select a technology that reduces their environmental impact by at least 30 per cent then propose a suitable plan to the fund
What would you say about the success GCTF has achieved in Vietnam? What are te difficulties in supporting enterprises?
GCTF was founded in Vietnam by Switzerland's State Secretaritat for Economic Affairs (SECO) with the aim of supporting Vietnamese companies to invest in production technology with high-performance that is friendly on the environment. Established in 2007, it was one of the first green credit operations in the country, targeting the industrial manufacturing and service sectors. The GCTF also supports commercial banks, helping them understand the necessity of developing a new type of credit product for enterprises.
We have face certain difficulties. The ability of enterprises to access information and policies on finance and technology remains limited, and some businesses try to access our fund but are not approved because of bad debts.
Why is green credit a new growth model for Vietnam?
In my opinion, green credit is a tool for sustainable economic growth. A characteristic of many enterprises in Vietnam is to operate old equipment and technologies that use a lot of energy and cause emissions, which adversely impact on the environment. However, the greatest barrier for Vietnamses enterprises in renewing the equipment for environmentally-friendly production is the high level of investment. The majority od small and medium-sized enterprises in Vietnam often have capital difficulties and lack of collateral to gain access bank credit. This affects their technological innovation. Green credit would support enterprises a great deal.
How would you evaluate the policies in place to support green credit in Vietnam?
To develop green credit in Vietnam requires the involvement of authorities, credit institutions, and enterprises. It is important to raise awareness among enterprises that environmental protection is also a way to bring economic benefit and is not just an extra cost. Research capacity and technology transfer needs to be strengthened, as does the appraisal of projects for green growth in the banking sector and the connections between authorities, credit institutions, and enterprises.
What are your predictions for the development of green credit over the next three years?
When Directive No. 03 has been implemented, as well as the draft policy, strategy and national action program on production and sustainable consumption, environmental protection, and sustainable development, green credit will be an indispensable financial tool in the next stage of economic development.
Source: Vietnam Economic Times (VET)
GCTF Admin
https://gctf.vncpc.org/wp-content/uploads/2014/10/GCTF-Logo.png
252
398
VNCPC Admin
https://gctf.vncpc.org/wp-content/uploads/2014/10/GCTF-Logo.png
VNCPC Admin
2015-12-03 15:23:54
2015-12-03 15:38:45
Interview between GCTF representative and Vietnam Economic Times (VET)